Spotlight on Georges Aperghis
Concert by the Péter Eötvös Contemporary Music Foundation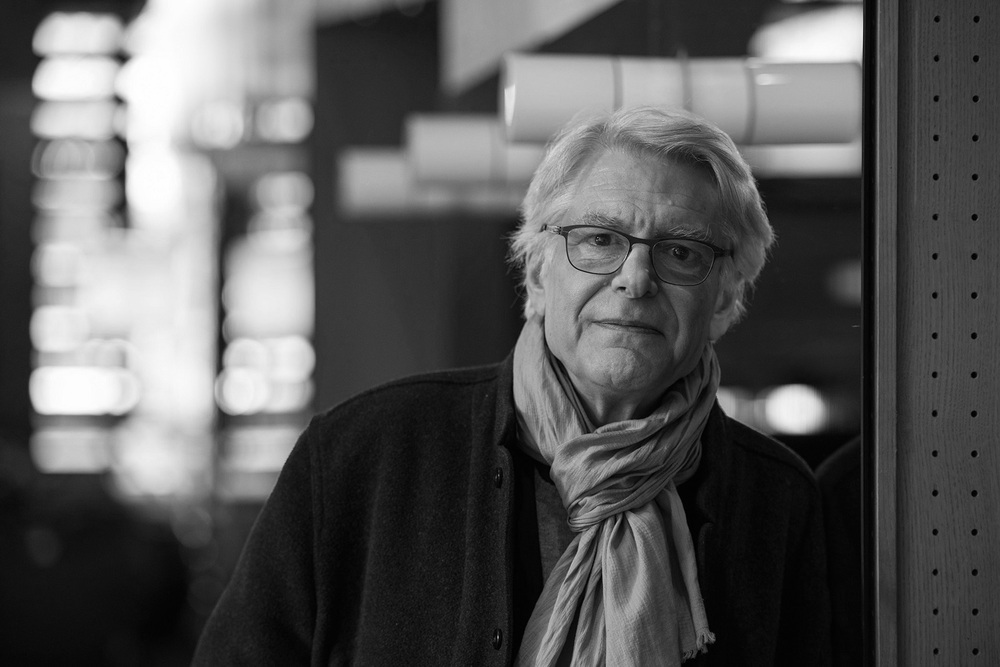 Spotlight on Georges Aperghis
Concert by the Péter Eötvös Contemporary Music Foundation
Budapest Music Center — Concert Hall
14 October, 2021 | 7.30 pm
R. Strauss: Serenade, Op. 7
Balázs Kecskés D: Wind – world premiere
Péter Eötvös: Aurora – Hungarian premiere
Francisco Domínguez: Kharir IV – world premiere
Georges Aperghis: Migrants – Hungarian premiere

Featuring:
Viola Thurnay, Márta Murányi – voice, Matthew McDonald – double bass, Danubia Orchestra Óbuda
Conductors:
Joanna Natalia Ślusarczyk, Jonas Bürgin, and selected conductors of the masterclass
The Serenade for 13 Wind Instruments, which Richard Strauss wrote at the age of seventeen, is one of the works the Péter Eötvös Contemporary Music Foundation's mentoring programme for conductors and composers focuses on this year. The mentored composers, Balázs Kecskés D. and Francisco Domínguez compose new works for a performing force identical with that of the Serenade.
As in former years, the two leading mentors, Péter Eötvös and Gergely Vajda are joined by a third artist, this year the world-famous Greek composer Georges Aperghis, who lives in France. He is best known to Hungarian audiences as a composer active on the borderland between experimental theatre and contemporary music. His 2017 piece for two singers and an orchestra had its world premiere in Berlin.
The programme of this concert includes the first Hungarian performance of Péter Eötvös's double bass concerto; the solo will be played by Matthew McDonald, who also performed it at the 2019 Berlin world premiere of the piece.
This concert of the Liszt Fest is presented by Müpa Budapest as a joint event with Budapest Music Center and Péter Eötvös Contemporary Music Foundation.
Budapest Music Center — Concert Hall
14 October, 2021 | 7.30 pm
Budapest Music Center
1093 Budapest, Mátyás utca 8.