Dante 700
Concert by the Hungarian National Choir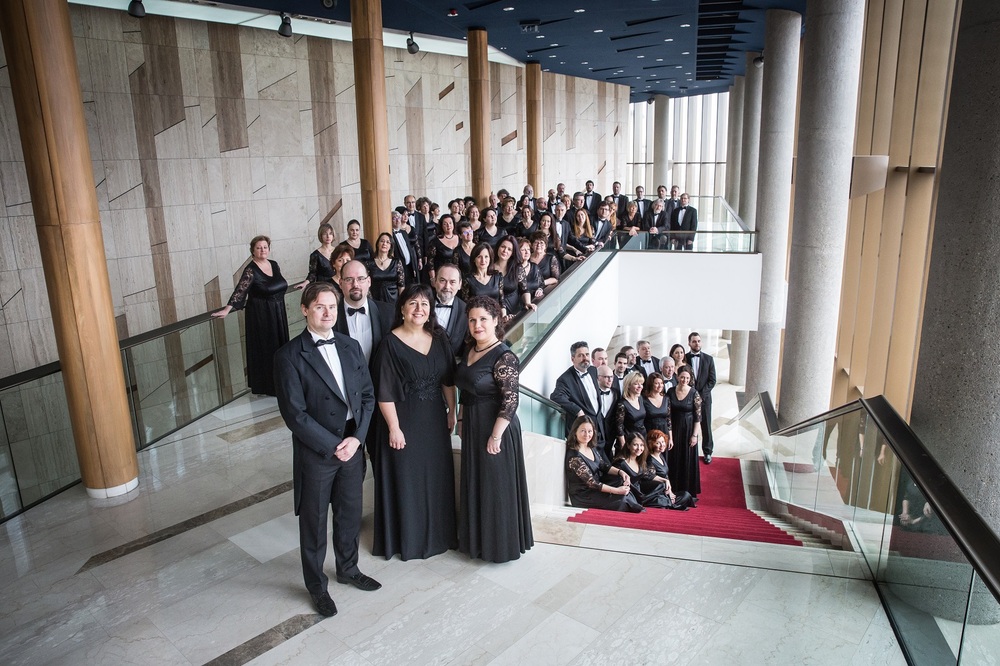 Dante 700
Concert by the Hungarian National Choir
Párisi Nagy Áruház — Lotz Hall
18 October, 2021 | 7.30 pm
Tamás Beischer Matyó: Il fiume di luce
Verdi: Laudi alla vergine Maria
György Orbán: Chiaro
Battista Pradal: Io sentia voci
Márton Levente Horváth: Della divina bontà
Liszt: Petrarch's Sonnet No. 104
Gyula Fekete: Tutti li miei penser parlan d'Amore
Miklós Csemiczky: O Voi – world premiere
János Vajda: Linee di Dante – world premiere
Dimitri Scarlato: A le superne rote – world premiere
Barna Szabó: Conclusione – world premiere

Featuring:
Károly Mécs – prose, Dóra Bizják [6] – piano, Hungarian National Choir (choirmaster: Csaba Somos)
Conductor:
Csaba Somos
700 years from his death in 1321, when exiled in Ravenna from his beloved Florence, Dante still speaks to us. He speaks to the men and women of today, asking to be read and studied, but also to be listened to and imitated in his journey towards happiness, that is, the infinite and eternal Love of God. This is part of the message of the apostolic letter Pope Francis issued this March about one of the most influential European poets.
The Hungarian National Choir celebrates Dante's legacy with the choral works of Hungarian and international composers, with four world premieres included in the programme. Most of the compositions were inspired by the Divine Comedy, while in the intervals Károly Mécs will recite some of Dante's sonnets.
Párisi Nagy Áruház
1061 Budapest, Andrássy út 39.
Párisi Nagy Áruház — Lotz Hall
18 October, 2021 | 7.30 pm
Párisi Nagy Áruház
1061 Budapest, Andrássy út 39.