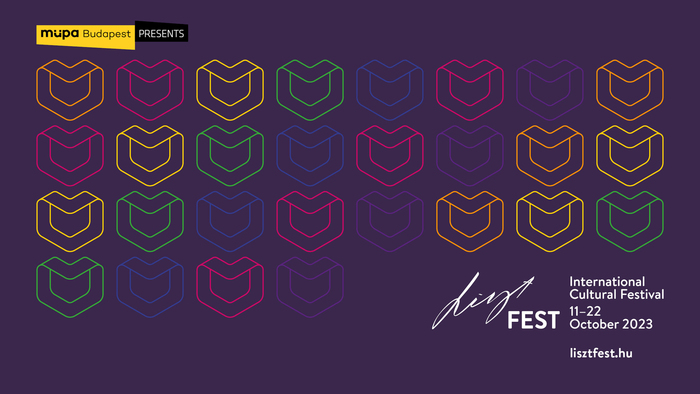 31. 05. 2023.
Exquisite Operatic Rarities, Dance, Pop And World Music: Tickets Are Now On Sale For The First Events Of The Liszt Fest!
The highly anticipated Hungarian premiere of György Kurtág's only opera, a piano marathon featuring works by György Ligeti, top jazz and world music performers, Castles, Warriors, Frontiers, the dance drama of the Hungarian National Dance Ensemble, and the surviving fragment of Liszt's opera: tickets are now available for the first events of the Liszt Fest International Cultural Festival, which this year will take place between 11 and 22 October.
György Kurtág's first opera, Fin de partie (Endgame), which is based on Samuel Beckett's epochal drama, was premiered in 2018 at La Scala in Milan to a standing ovation and a thunderous applause. Repeatedly cancelled because of the epidemic, the Hungarian premiere of the work will finally take place this autumn, as Danubia Orchestra will perform this piece of music historical significance as a staged concert. György Ligeti, another giant of 20th-century Hungarian composition, who was a close friend of Kurtág for six decades, will be celebrated at a large-scale piano marathon that features three accomplished interpreters of modern music, László Borbély, Gábor Csalog and János Palojtay.
Frontier battles, amorous intrigue, honour, courage and a glimpse into the life of a theatre company: Castles, Warriors, Frontiers, the work of Benjamin Eredics, an award-winner of Müpa Budapest's Composition Competition that had its premiere at the Bartók Spring, will now be presented in its full splendour in the form of an action-packed dance drama by the Hungarian National Dance Ensemble.
Jazz fanatics will be delighted to learn that the legendary Clayton–Hamilton Jazz Orchestra, founded nearly four decades ago, will feature star guests at its concert. In addition to Japanese organist Akiko Tsuruga and Hungarian pop and soul diva Gigi Radics, the evening will be made special by new compositions created for this very tour. For those interested in lighter styles, the hypnotic compositions of Polish pianist-composer Hania Rani, who likes to transcend genres and experiment with electronics and vocals, will be an unforgettable experience, while the 50-year-old Kronos Quartet will perform with award-winning Iranian singer-composer Mahsa Vahdat, with whom they released a joint album in 2019. Fans of Romany culture can enjoy a spirited wedding feast at the staged concert of the Boban Marković Orkestar, Parno Graszt, Mónika Lakatos and the Romafest Gypsy Dance Theatre.
The closing event of the festival also promises to be a real treat: the first act of Liszt's Sardanapalo, an opera inspired by Byron's tragedy, was premiered in 2018 in Weimar, one of the most important locales in the composer's life. The piece, which has survived in fragments and was reconstructed by David Trippett, can now be heard in Budapest alongside Liszt's Dante Symphony, performed by the Staatskapelle Weimar under the baton of Kirill Karabits, principal conductor of the Bournemouth Symphony Orchestra.
More news