Janoska Ensemble: The Big B's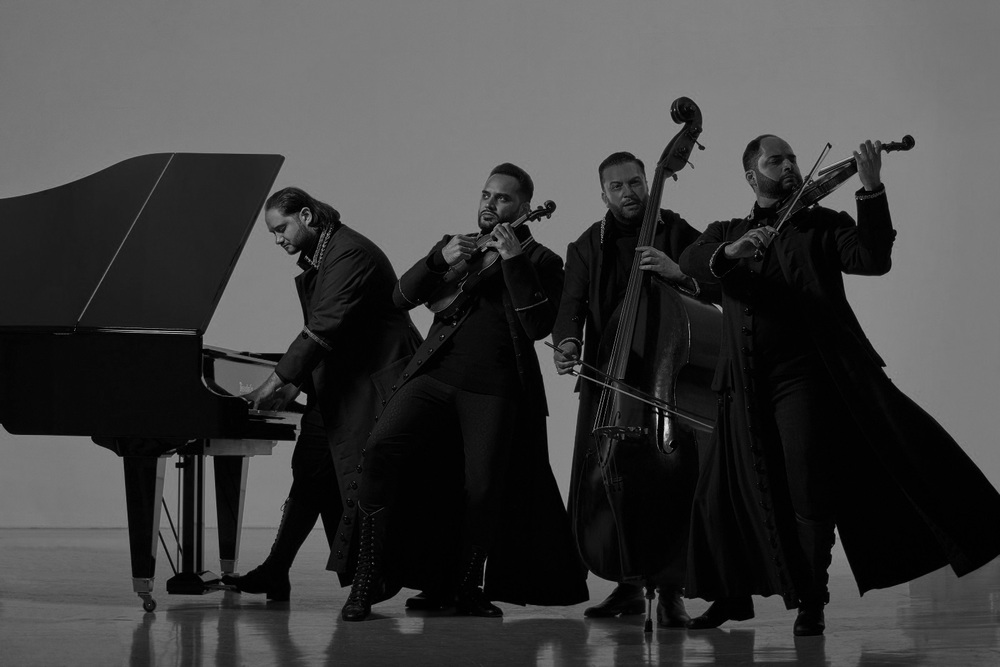 Janoska Ensemble: The Big B's
Liszt Academy — Grand Hall
11 October, 2022 | 7.30 pm
Brahms: Hungarian Dance No. 1 (arranged by Janoska Ensemble)
Beethoven: Piano Sonata No. 8 in C minor, Op. 13 – 2nd movement (arranged by Janoska Ensemble)
František Janoska: Leo's Dance
Bartók: Romanian Folk Dances (arranged by Janoska Ensemble)
Bernstein: Candide – overture à la Janoska
Paul McCartney: Yesterday (arranged by Janoska Ensemble)
Brubeck: Blue Rondo à la Turk
František Janoska: Souvenir pour Elise – Hommage à Ludwig van Beethoven
Bach: Concerto for Two Violins in D minor, BWV 1043 (arranged by Janoska Ensemble)

The members of the ensemble:
Ondrej Janoska, Roman Janoska – violin, Julius Darvas – double bass, František Janoska – piano
The three Bratislava-born Janoska brothers and their bassist brother-in-law, Julius Darvas have a very special way of performing the well-known masterpieces of the greatest classics, be they Mozart or the Beatles, in a manner that renders them contemporary and very distinctive. The Big B's, the ensemble's latest album, features works by composers such as Bach, Beethoven, Bartók, Bernstein and Brubeck, whose art always remained close to the world of improvisation. The works are, of course, arranged in the unmistakable Janoska style, far beyond the bounds of virtuosity and wit. Again, the group undertakes nothing less than to revolutionise classical music the way the Beatles revolutionised pop music. "Through improvisation, virtuosity and spontaneity we want to free classical music from its strict boundaries."
Liszt Academy — Grand Hall
11 October, 2022 | 7.30 pm
Liszt Academy
1061 Budapest, Liszt Ferenc tér 8.