Liszt Differently
Studio 5's jubilee concert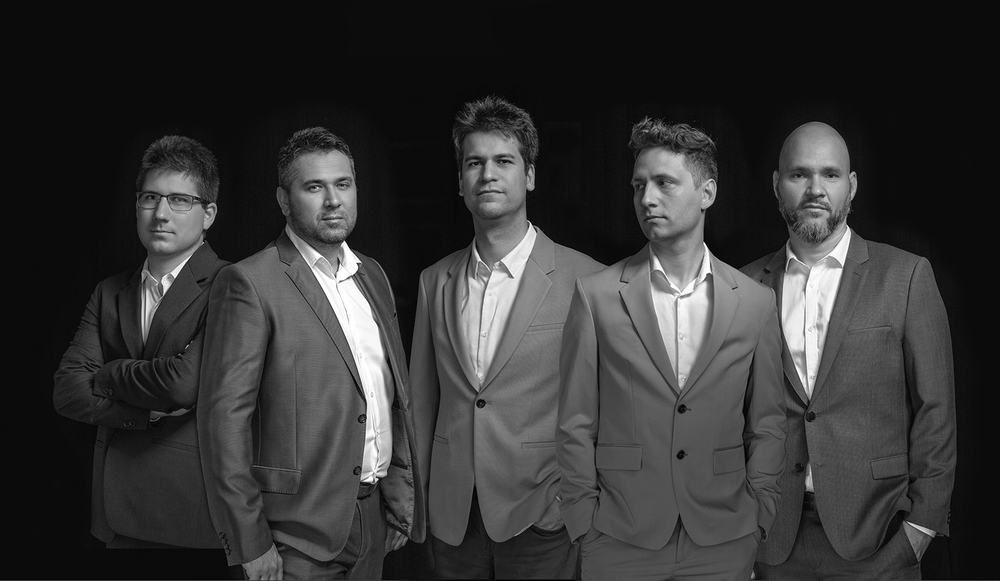 Liszt Differently
Studio 5's jubilee concert
Liszt Academy — Solti Hall
12 October, 2022 | 7.30 pm
Liszt: Poetic and Religious Harmonies – No. 6, The Awaking Child's Hymn
Máté Bella: Judas – world premiere
Liszt: Two Legends – No. 2, Legend in E major (St. Francis of Paola Walking on the Wave)
Balázs Kecskés D: Postludes – world premiere
Liszt: Years of Pilgrimage III – No. 4, Fountains of Villa d'Este
Roland Szentpáli: Water – world premiere
Liszt: Grey Clouds
Bence Kutrik: Prelude – world premiere
Liszt: Grandes études de Paganini – No. 6, Étude in A minor (Theme and Variations)
András Gábor Virágh: Spectre – world premiere

Featuring:
Fülöp Ránki [1, 2], Domonkos Csabay [3, 4], Balázs Fülei [5, 6], Zsolt Ádám Szokolay [7, 8], Mónika Ruth Vida [9, 10] – piano
Host:
Szabolcs Molnár
Over the recent years, Máté Bella, Balázs Kecskés D., Bence Kutrik, Roland Szentpáli and András Gábor Virágh – aka the Studio 5 Centre for Contemporary Music – have distinguished themselves with compellingly themed project concerts. They are now presenting their tenth such event at this Liszt Fest, with Ferenc Liszt in the focus of the anniversary concert. Each composer partners with a pianist to create a programme that traces the stages of Liszt's career. The new works will reflect on the emblematic compositions that one of the most versatile musicians of the Romantic era wrote at different stages of his life.
This concert of the Liszt Fest is presented by Müpa Budapest as a joint event with Liszt Academy.

Supporter: National Cultural Fund of Hungary
Liszt Academy — Solti Hall
12 October, 2022 | 7.30 pm
Liszt Academy
1061 Budapest, Liszt Ferenc tér 8.