Offenburg String Trio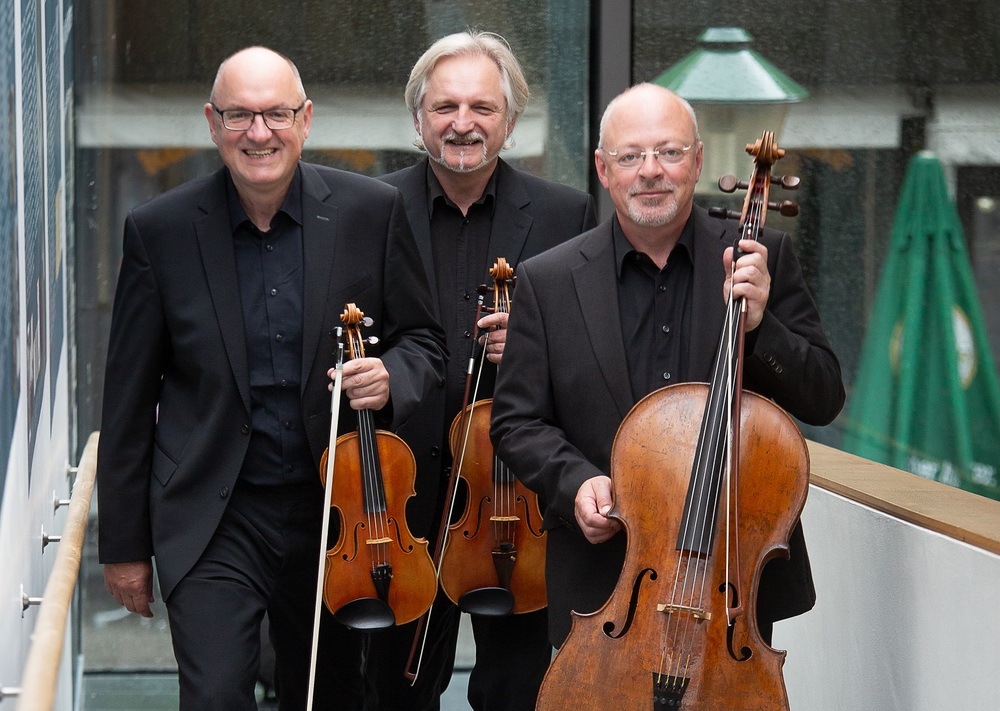 Offenburg String Trio
Budapest Music Center — Concert Hall
17 October, 2023 | 7.30 pm
Ticket prices
2500–5000 HUF
Farkas: Notturno, Op. 2
Veress: Sonatina
Kókai: Serenade
Veress: Dances from Szatmár County
Frid: String Trio, Op. 1
Beethoven: Serenade, Op. 8

The members of the trio:
Frank Schilli – violin, Rolf Schilli – viola, Martin Merker – cello
The line-up of the Offenburg String Trio – brothers Frank and Rolf Schilli, with Martin Merker – has not changed since it was founded over three decades ago. The trio have won numerous international chamber music competitions and have performed in some of the most prestigious concert halls in the world. The three musicians feel that their mission includes the performance of not only the classical repertoire, but also of forgotten compositions that deserve to be rediscovered.
The most recent of their many CDs is entitled Hungarian Serenade, and features works by composers who started their careers in the first half of the 20th century, such as Ferenc Farkas, Sándor Veress and Géza Frid. Along with a taster of the album, which critics have praised for its brimming with a sincere joy of playing and warmth, the programme of their concert at the BMC includes Beethoven's Serenade.
This concert of the Liszt Fest is presented by Müpa Budapest as a joint event with Budapest Music Center.
Budapest Music Center
1093 Budapest, Mátyás utca 8.
Budapest Music Center — Concert Hall
17 October, 2023 | 7.30 pm
Ticket prices
2500–5000 HUF
Budapest Music Center
1093 Budapest, Mátyás utca 8.