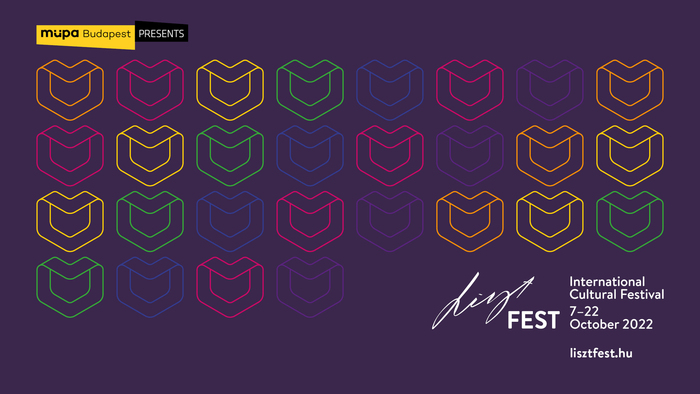 09. 06. 2022.
Domingo, Ólafsson, Coltrane, Neue Oper Wien, Hiatus Kaiyote – here are the first names from the programme of the Liszt Fest!
Along with Plácido Domingo, Víkingur Ólafsson and the Orchestre symphonique de Montréal, Ravi Coltrane, Hiatus Kaiyote and the Neue Oper Wien, who bring Jörg Widmann's opera, the Janoska Ensemble, the Rajkó Orchestra, Michael Volle, Studio 5 and Kálmán Oláh, among others, present exceptional programmes at the Liszt Fest International Cultural Festival, which will begin on 7 October 2022. The autumn's eagerly awaited event series offers not-to-be-missed cultural delights, premieres, exciting fusions of genres, brilliant soloists and orchestras celebrating their anniversaries, leading artists from Hungary and abroad. Tickets for the newly announced events of the Liszt Fest are now on sale!
What can visitors to this year's Liszt Fest expect? A favourite with Hungarian audiences and a legend of the opera world, Plácido Domingo will perform some of the most beautiful songs of zarzuela, the Spanish musical theatre, demonstrating it is as much about centuries-long traditions as the present and the future. The eminent saxophonist, bandleader, producer and composer Ravi Coltrane has recorded six albums of his own, and has contributed to the records of such jazz legends as Joe Lovano, David Liebman and Jack DeJohnette. He will fill the Béla Bartók National Concert Hall with life and music on 18 October. The three Bratislava-born Janoska brothers and their bassist brother-in-law, Julius Darvas have a very special way of performing the well-known masterpieces of the greatest classics, be they Mozart or the Beatles, in a manner that renders them contemporary and very distinctive. It is no surprise then that they regularly perform with some of the biggest stars of the world today, and on 11 October they will be on stage at the Liszt Academy to wow us. The first opera by the renowned composer and great clarinettist Jörg Widmann not only explores thought-provoking and provocative ethical issues related to modern biotechnology, but also presents a gripping emotional drama... Can we fall in love with a clone? Based on a libretto by Roland Schimmelpfennig, Das Gesicht im Spiegel (The Face in the Mirror) will be presented at the festival by the Neue Oper Wien.
Liszt's legacy and spirit, the outstanding quality and formal richness that characterize his oeuvre are faithfully reflected in the programme of the festival that bears his name, in a wide range of genres, but of course the Liszt Fest, organised by Müpa Budapest, would not be complete without the iconic works of the world-famous Hungarian composer. Víkingur Ólafsson, the brilliant, celebrated Icelandic pianist has many ties to Hungarian music. Attracting worldwide attention with his recordings and concerts, he has already enchanted Hungarian audiences. On 22 October he will perform Ravel's extremely fresh and sparklingly witty Piano Concerto in partnership with the Orchestre symphonique de Montréal, also the orchestra will pay its tribute to Ferenc Liszt with Les Préludes. Kálmán Oláh has always had a penchant for turning to classical music – Bach, Chopin, Bartók and Kodály –, and this time he explores, both as a composer and performer, a realm that is particularly close to his heart, drawing inspiration for his concert on 19 October from the compositions of Liszt. The multi-award winning Rajkó Orchestra, which celebrates its 70th anniversary this year, takes to the stage with a really special programme: joining forces with the eminent pianist, János Balázs, they will perform Liszt's prodigious rhapsody, the Hungarian Fantasy, in the unmistakable "Rajkó style," promising an unforgettable experience.
The festival also has surprises in store for those who like lighter genres. Formed in 2011, the Australian band Hiatus Kaiyote has a style that straddles neo-soul and jazz-funk, creating a unique, captivating world, thanks in no small part to the exceptional stage presence of singer-guitarist Nai Palm. Hungarian fans can join this truly musical journey at Akvárium Klub. And this is just the beginning: in addition to concerts of classical, jazz, world and popular music, the festival offers opera performances, literary and visual arts events, held at Budapest's most exciting cultural institutions, starting on 7 October 2022.
More news