Hungarian National Dance Ensemble: Castles, Warriors, Frontiers – premiere
Action-packed dance drama based on István Fekete's novel, The Testament of the Aga of Koppány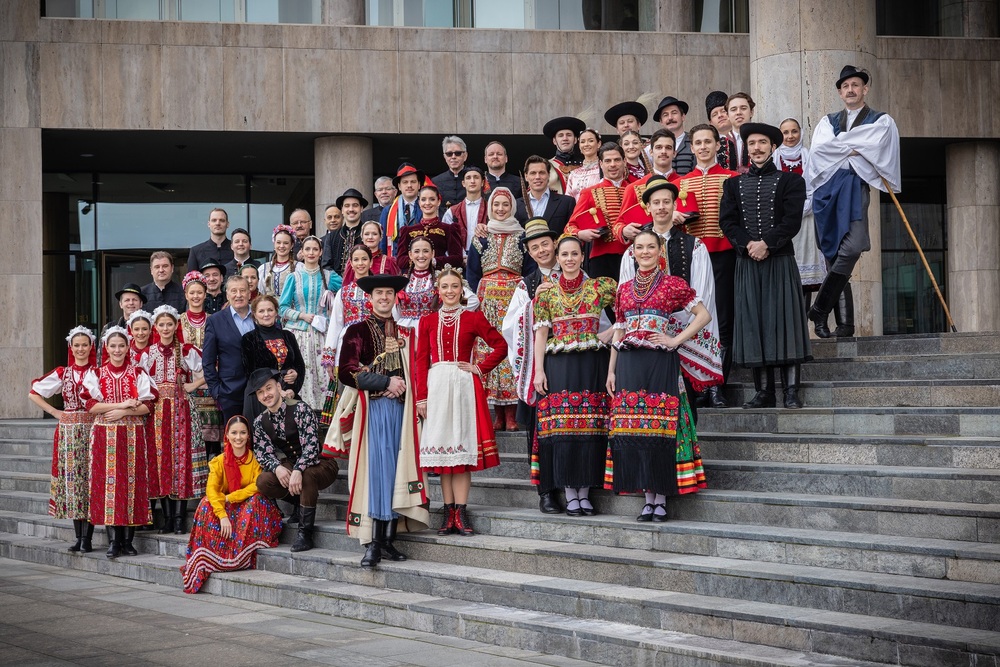 Hungarian National Dance Ensemble: Castles, Warriors, Frontiers – premiere
Action-packed dance drama based on István Fekete's novel, The Testament of the Aga of Koppány
Müpa Budapest — Festival Theatre
14 October, 2023 | 7.00 pm
Ticket prices
2900–5900 HUF
Music:
Benjamin Eredics
Screenplay:
Zsuzsa Zs. Vincze
Set:
Kázmér Tóth
Animation:
Marcell Iványi, Attila Lőrincz, Ádám Szappanos
Choreographers:
Zsuzsa Zs. Vincze, Zoltán Zsuráfszky
Co-director:
Zsuzsa Zs. Vincze
Director:
Zoltán Zsuráfszky
The story is set in the theatre of a non-metropolitan city, where the company is preparing a dance production inspired by the novel, The Testament of the Aga of Koppány. The drama, which is based on a romantic novel, takes the audience back to the 16th century, offering a glimpse into the life of Hungarians defending the country against the Turks, as well as into the hidden, behind-the-scenes world of a modern dance performance. The two parallel stories highlight basic moral truths: the importance of showing consideration for each other, of respecting your opponent, of honesty and courage. All this is done in a light-hearted, cheerful way. There is a healthy dose of love intricacies, and passions rise in both the past and the present. This action-packed dance drama effectively blends arrangements of original folk music with Benjamin Eredics's work, an award winner of Müpa Budapest's 2020 Composition Competition.
This production of the Liszt Fest is presented by Müpa Budapest as a joint event with the Hungarian National Dance Ensemble.
Müpa Budapest
1095 Budapest, Komor Marcell utca 1.
Müpa Budapest — Festival Theatre
14 October, 2023 | 7.00 pm
Ticket prices
2900–5900 HUF
Müpa Budapest
1095 Budapest, Komor Marcell utca 1.