Danube Art Ensemble: Beautiful Mezőség – premiere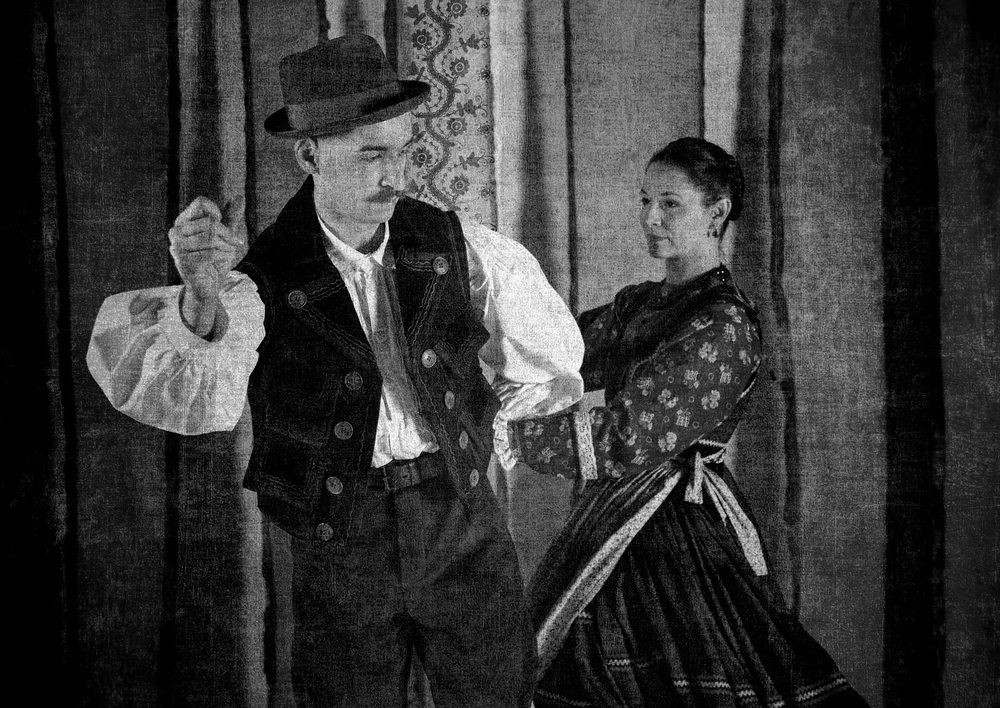 Danube Art Ensemble: Beautiful Mezőség – premiere
Müpa Budapest — Festival Theatre
24 October, 2021 | 7.00 pm
Featuring:
Andrea Navratil – voice, Károly Tóth – prose, Zsolt Barcza – accordion, Göncöl Band
Music editors:
Zoltán Dulai, Gergely Koncz, Albert Mohácsy, Andrea Navratil
Set:
Gábor Michac
Costumes:
Borbála Winklerné Petri-Kiss
Lighting, animation:
Károly Lendvai
Dance masters:
Norbert Busai, Zsuzsanna Busai, Ágnes Farkas, Ignác Kádár, Anett Nagypál, Csaba Szabó, Balázs Sáfrán
Consultant:
Sándor Varga
Choreographer:
Enikő Kocsis, Dezső Fitos, Zsolt Juhász, Tamás Farkas
Assistants to the director:
Katalin Bonifert, Gyula András Soós
Director:
Zsolt Juhász
Inspired by the success of its production, Our Love, Kalotaszeg, the Danube Art Ensemble chooses again to focus on the folk art and dance tradition of a single region, this time the Mezőség (Câmpia Transilvaniei) in Transylvania. The Mezőség is highly prized by those who love folk art, and the region has attracted countless amateur and professional collectors. Béla Bartók, Zoltán Kodály, László Lajtha, Károly Kós, Zoltán Kallós, György Martin, Sándor Tímár and Ferenc Novák are just some of the many researchers whose work has saved the archaic folk art of the Mezőség from oblivion. The region is home to some 300 settlements, and an archaic culture of dance and music that is particularly rich thanks to the intertwining and interaction of Hungarian, Romanian, Romany and Saxon cultures. This production revolves around this kind of multiculturalism.
Müpa Budapest — Festival Theatre
24 October, 2021 | 7.00 pm
Müpa Budapest
1095 Budapest, Komor Marcell utca 1.