Hungarian Jazz 2020
The Gala Concert of the Small Jazz Formation Category of Müpa's Composition Competition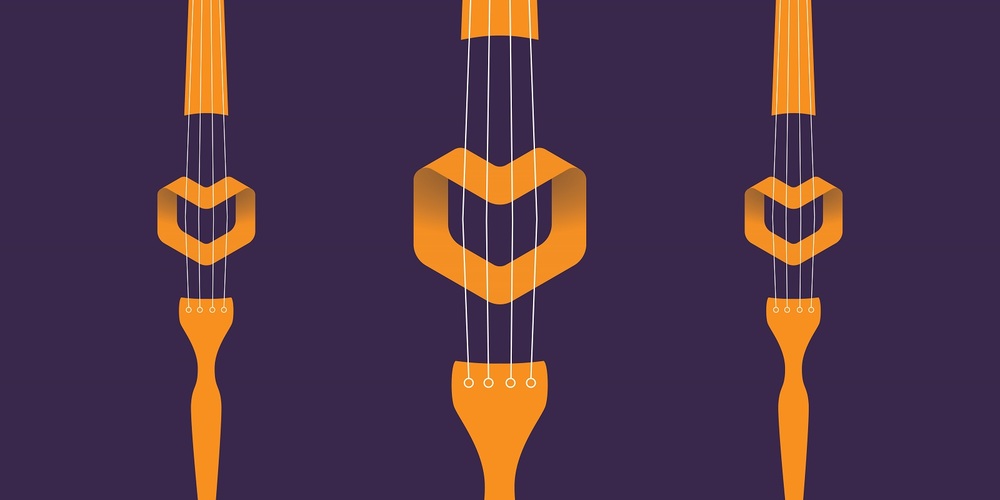 Hungarian Jazz 2020
The Gala Concert of the Small Jazz Formation Category of Müpa's Composition Competition
Budapest Music Center — Concert Hall
20 October, 2021 | 8.00 pm
Rezső Jónás: Platform C – world premiere
Zsolt Kaltenecker: Two Pieces for Solo Electric Keyboard – world premiere
Dezső Oláh: Lost Dreams – world premiere
Krisztián Oláh: 11:11 – world premiere
Dániel Ferenc Szabó: The Universe is a Big Dark Room – world premiere
Árpád Tzumo: Catch Me If You Can – world premiere

Featuring:
Kristóf Bacsó [6], Dániel Varga [5] – saxophone, Kornél Fekete-Kovács [6] – trumpet, István Tóth [6] – bass guitar, István Tóth Jr [5] – double bass, Damján Ocsovay [5], Árpád "Tzumo" Oláh [6] – piano, Zsolt Kaltenecker [2] – keyboards, Elemér Balázs [6], Dániel Ferenc Szabó [5] – drums, Oláh Krisztián Quartet [4]
The members of the quartet:
Krisztián Oláh – piano, Kálmán Oláh Jr – saxophone, György Orbán – double bass, Dániel Serei – drums
The songs entered into the small jazz formation category of Müpa's Composition Competition were written for the most diverse ensembles, as regards both the number of players and the instruments, and the award winners cover a broad spectrum from solo keyboards plus electronics to a septet. The six compositions performed at the concert offer a vivid illustration of the musical thinking that inhabits the broad range between free improvisation and fixed forms, as well as the efforts of the various generations that are active at the same time, from the doyens to career starters.
Of course, the compositions represent very different musical and artistic universes: one of the pieces seeks musical answers to philosophical questions, another was inspired by the atmosphere of a popular film, and yet another by abstract musical structures.
Budapest Music Center
1093 Budapest, Mátyás utca 8.
Budapest Music Center — Concert Hall
20 October, 2021 | 8.00 pm
Budapest Music Center
1093 Budapest, Mátyás utca 8.