Henri Gonzo és a Papírsárkányok
Margó Literary Festival and Book Fair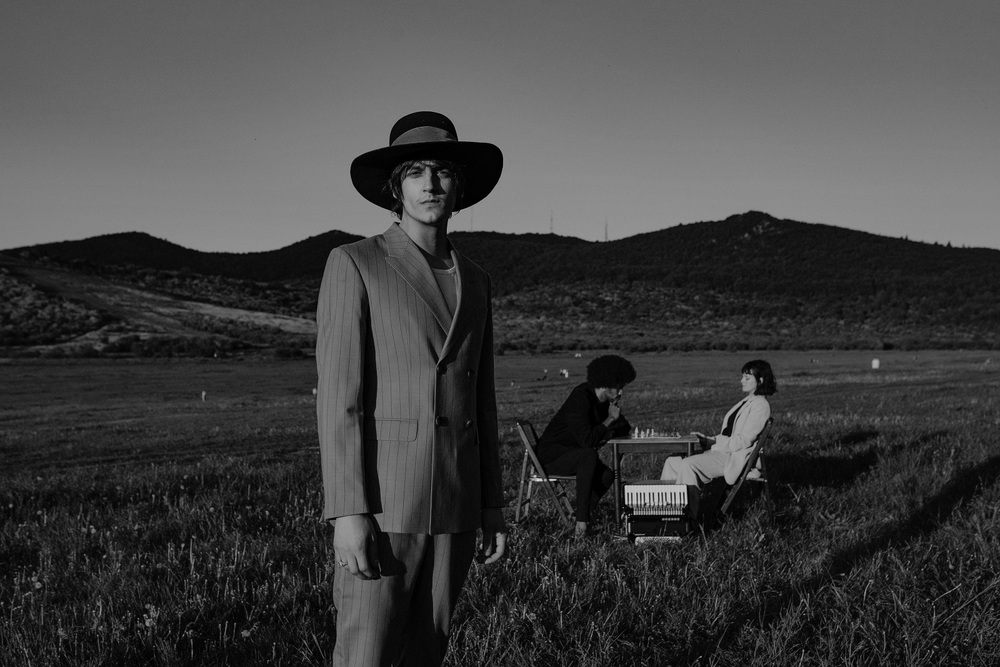 Henri Gonzo és a Papírsárkányok
Margó Literary Festival and Book Fair
National Dance Theatre — Main Auditorium
14 October, 2022 | 8.30 pm
3000 Ft (online and on the spot on the day of the concert)
Henri Gonzo, the singer-songwriter of Fran Palermo, launched his new Hungarian-language project, Papírsárkányok (Kites) this year, with Zazie Farkas, Issiaga Camara and Dániel Gaál. After the release in 2020 of his third album, the Fonogram award-winning Crocodile Juice Bar, the pandemic forced him to take a long break. He used the time to immerse himself in contemporary Hungarian literature, which led him to start writing notes in Hungarian, setting poems to music, translating songs into Hungarian, and then, for the first time in his career, writing lyrics in Hungarian. As the number of ideas grew over time, he contacted Zazie Farkas, a multi-instrumentalist and fresh Liszt Academy graduate, and Issiaga Camara, the Guinean-Hungarian bassist, and the three set to work, in the surrealistically silent and dark winter of 2021, on an album with Hungarian lyrics...
This concert of the Liszt Fest is presented by Müpa Budapest as a joint event with Kultúrkombinát Kft.
National Dance Theatre
1024 Budapest, Kis Rókus utca 16–20.
National Dance Theatre — Main Auditorium
14 October, 2022 | 8.30 pm
3000 Ft (online and on the spot on the day of the concert)
National Dance Theatre
1024 Budapest, Kis Rókus utca 16–20.