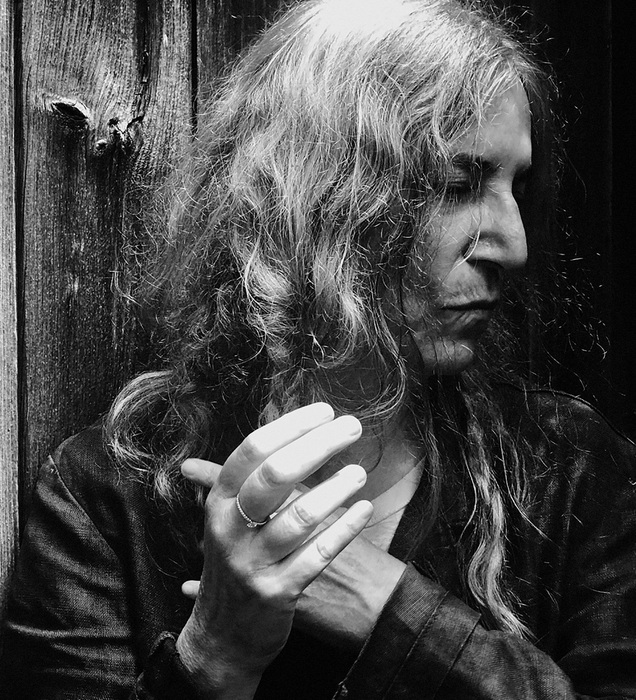 28. 09. 2021.
The poet laureate of punk gives a concert in Budapest again – Patti Smith at the Liszt Fest
Some may still remember Patti Smith's first concert in Hungary: 23 years ago the godmother of punk brought her performance at Sziget Festival to a cathartic end by tearing the strings off her guitar and nonchalantly hurling the instrument into an amplifier. While no antics of this kind are to be expected on 13 October at the Béla Bartók National Concert Hall, Patti Smith's long-awaited concert at the Liszt Fest is nonetheless a cultic sensation.
It is almost impossible to describe Patti Smith with a single adjective. An icon of pop music, she is one of the most important female performers in its history, without whom the music of R.E.M., PJ Harvey, Florence Welch or Cat Power would sound different. Nor is her influence restricted to music: far more than a rock star, Patti is also a writer, poet, performer and visual artist who is not afraid to speak up when encountering social injustice and problems. The only word that may come close to describing the phenomenon that is Patti Smith is "legend." 
When Horses, her debut album was released almost 50 years ago, the New York punk-rock scene was changed forever. Most would agree that the first line of the opening song – "Jesus died for somebody's sins, but not mine" – was sufficient ground for including the album in the Grammy Hall of Fame, which eventually took place this year. "Horses made her the queen of punk before it even really existed," Rolling Stone wrote. Speaking of the album's significance, many critics point out how Smith abandoned the 3-minute / 3-chord attitude that had been the tenet of the genre, and combined, with unteachable talent, lyrics of a poetic quality with a simple, almost minimalist scoring. No one familiar with Smith's work will be much surprised by this because she had published several volumes of poetry before the debut album – and countless more since then. She often spoke about the influence of Arthur Rimbaud's poetry on her life. (A few years ago she bought his childhood home in France.) "Patti Smith has demonstrated how much rock'n'roll there is in poetry and how much poetry there is in rock'n'roll. Patti Smith is a Rimbaud with Marshall amps," said King Carl XVI Gustaf of Sweden when presenting her with the Polar Music Award in August 2011. There is hardly a better recommendation for the 13 October performance. 
More news